60 mins – Ireland 2019 – Experimental – Dir: Jann Clavadetscher
Starring: Jessica Clavadetscher, Rouzbeh Rashidi, Anthony Belton
Jann Clavadetscher brings his trademark combination of intense visual experimentation and impish humour to Kino Clinic, the second part of his self-described Cine-Medical trilogy. Like its predecessor, Kino Hospital (2017), it is an assault on narrative, genre and the sensorium. In it the evil Dr. Baron Von Mertzbach (Rouzbeh Rashidi) gets a taste of his own medicine while lethal bacteria multiply explosively and form colonies around his castle. Amidst the mayhem, the echoes of scientists play hide and seek with the audience.
+ SHORT FILM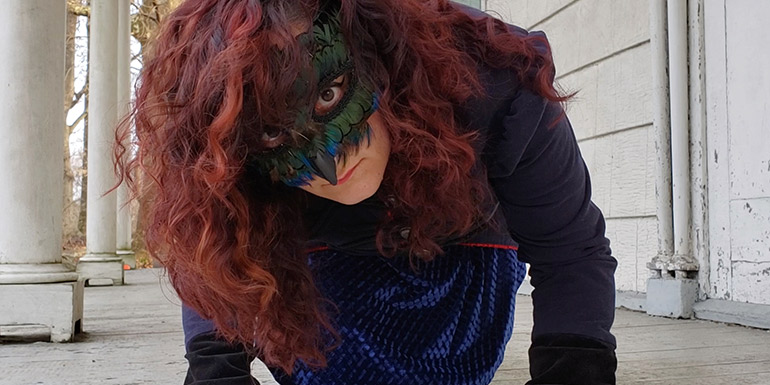 Blood in the Butter (directed by Shelly Kamiel, 21 mins): In Blood in the Butter, Shelly Kamiel invites viewers into an intense personal vision that is as unsettling as it is visually enticing. Melt into a fluid of vibrant luscious lunacy. Memories become power and melt down into a weapon. The source of that power becomes so electrified that it becomes everything.
Both films are world premieres. Jann Clavadetscher will be present for a post screening Q&A.
Luminous Void Experimental Film Festival 2019
Experimental Film Society is pleased to announce the 2019 Luminous Void Experimental Film Festival (LVEFF). Ireland's only festival wholly dedicated to experimental cinema has relocated to Cork for its second edition. This two-day event will take place at Triskel Christchurch Cinema and The Guesthouse.
The festival opens with four world premieres by filmmakers associated with Experimental Film Society. Triskel Christchurch Cinema will host the first screenings of the features Autumnal Sleeps (Michael Higgins) and Kino Clinic (Jann Clavadetscher) as well as the shorter works Blood in the Butter (Shelly Kamiel) and I Wake Up Screaming (Chris O'Neill). Each screening is accompanied by a filmmaker Q&A.
Tickets: €10/€7.50 for annual membership holders.
Double Bill Ticket (available to purchase at Box Office only): €15/€13.

Book Tickets