Fri 2 Oct 2020
2 performances
7pm & 9pm
|
€20/18
Fri 2 Oct 2020
2 performances
7pm & 9pm
|
€20/18
The 41st Cork Folk Festival presents Greenshine with Martin Leahy
Greenshine is a Cork-based family trio comprising Noel Shine, Mary Greene and their daughter Ellie. Their material straddles the boundaries of contemporary, folk and roots and includes many self-penned songs. The band is known for striking family harmonies, excellent musicianship and the quality of their songwriting. Their singles, including 'The Girl in the Lavender Dress', 'Dandelion Seed' & 'The Good is Gone', consistently reach No. 1 on the RTÉ Radio 1 Airplay Chart ('The Girl in the Lavender Dress' was third most played Irish track for the year of its release) while their song 'Brother' (written with Cormac O Caoimh) from their latest critically acclaimed album Family reached No. 2. Family was recently made Album of the Week on BBC Ulster's Late Show and also on KCLRfm's Ceol Anocht and the band were named Euro American Chart's "Ones to watch".
They have played live on Today with Miriam O'Callaghan, Today with Seán Ó Rourke and RTÉ's flagship Arts show Arena. Their music has been used as signature tunes on national radio shows and on ad campaigns for Folláin Preserves. Mary's song 'Meet Me In The Garden' was featured in Carrie Crowley's film Waterway.
A feature of Greenshine's set is their warm-hearted banter and song stories. Noel and Mary are much sought after recording session musicians and singers and have graced the recordings of performers as diverse as The Republic of Loose, Christy Moore, Dr. Strangely Strange, Mick Hanly and John Spillane.
During the Covid restrictions on Live Music, Greenshine kept busy, producing two singles – Mary's first solo in many years, 'All the Ones That Came Before Us', which reached No. 2 in the RTÉ Radio 1 Airplay Chart, and Greenshine's take on the Don Gibson classic 'Sweet Dreams', so beloved of Patsy Cline. 'Sweet Dreams' reached No.3.
REVIEWS AND RECOMMENDATIONS FOR THE MUSIC OF GREENSHINE
"This song stopped me in my track. It spoke to me and resonated with me. It touched me so much," Elmarie Mawe, The Arts House, Cork's 96 and 103FM
Christy Moore described Greenshine as: "…the sound of a family immersed in music, tight in harmony, in love with song," – a fitting tribute to a family who has made music their life.
"This is a gorgeous album ~ the Sound of a Family immersed in music, tight in harmony, in love with song. Shine on Greenshine." Christy Moore
"Wow. Stunning song. Beautiful melody and words," Ron Sexsmith
---
Please note this concert is approx 50 minutes in duration with no interval. Please wear face coverings for the duration of the concert and while you are in the venue.
---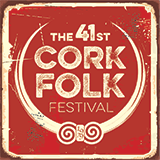 Book Tickets