132 mins – United Kingdom/United States 1985 – Dir: Terry Gilliam
Starring: Jonathan Pryce, Kim Greist and Robert De Niro
Hailed for its groundbreaking visual effects and satirical story, Brazil is one of the most highly regarded films of all time and a bona fide cult classic.
Sat 27 July
5pm
Sat 24 Aug
8.15pm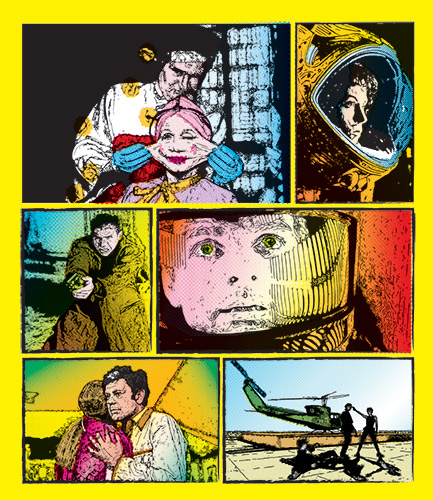 Sci-Fi Summer
Triskel Arts Centre is proud to present this season showcasing the most exciting and groundbreaking science fiction motion pictures of all time. They enthralled audiences and critics upon their original cinema release, and continue all these years later. These classics were made to be experienced on the big screen, so do not miss them!
Standard ticket prices apply or get a season ticket to see all six films for €42 full price / €36 for annual membership holders.
Darkly funny and truly visionary
Wall Street Journal
Darkly funny and truly visionary
Wall Street Journal
Book Tickets