117 mins – United Kingdom/United States 1979 – Dir: Ridley Scott
Starring: Sigourney Weaver, Tom Skerritt and John Hurt
When the crew of a spaceship receive a distress signal from a desolate planet, they investigate and discover a life form that is perfectly evolved to annihilate mankind.
Alien (1979) contains a sequence of flashing lights which might affect customers who are susceptible to photosensitive epilepsy.
Sat 10 Aug
8.30pm
Sat 17 Aug
6pm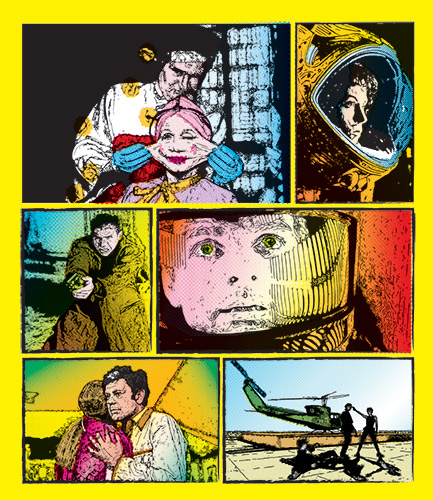 Sci-Fi Summer
Triskel Arts Centre is proud to present this season showcasing the most exciting and groundbreaking science fiction motion pictures of all time. They enthralled audiences and critics upon their original cinema release, and continue all these years later. These classics were made to be experienced on the big screen, so do not miss them!
Standard ticket prices apply or get a season ticket to see all six films for €42 full price / €36 for annual membership holders.
One of the greatest sci-fi movies ever made
BBC Online
One of the greatest sci-fi movies ever made
BBC Online
Book Tickets